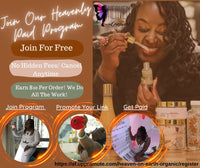 Join Our Paid Gang Program
I've had so many customers ask me about selling Heaven On Earth Organics & it's time to deliver. 
I'm so excited about our HEAVENLY PAID GANG PROGRAM! 
💴 You earn $10 for every order placed through your own unique link or coupon code. 
🤷🏾‍♀️ We do all the work! You only promote your link & get paid! 
🏩 You help us grow. 🌻 
Get Paid Now
Image slide

Spring/Summer Scents
Image slide
Spring/Summer Scents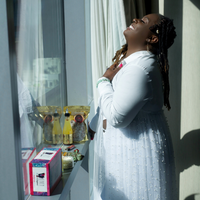 WELCOME TO HEAVEN ON EARTH ORGANICS!
Thank you so much for stopping by! We create & customize skincare for those that have dry skin, eczema, and/or psoriasis. All of our ingredients are ORGANIC outside out the fragranced based products we carry. We have a plethora of essential oils like lavender, tea tree, lemongrass, frankincense & more! Please visit the "BODY SCRUB SECTION", that is where you will find the scent descriptions. We offer a walk in service that allows you to customize your own skincare. We would love to serve you!
Our new address is 134 S Broad Street, GRIFFITH IN 46319
Please make sure to read the terms & conditions & shipping so that you are aware of our Policies. Please be patient as we hand make your order in the order it is received.
WOULLD YOU LIKE TO GO ON A RETREAT WITH US???!!! Make sure you subscribe to our email list!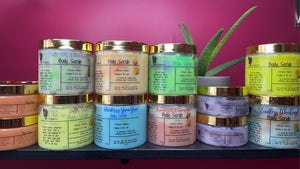 BODY SCRUBS
Our scrub base is raw cane sugar to exfoliate those rough & dry areas. Now what's a Heaven On Earth scrub WITHOUT our special butter mix?!
Our mix is guaranteed to heal & moisturize your skin for days, literally!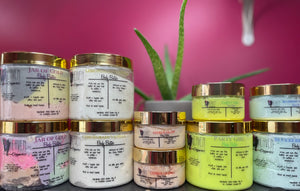 BODY BUTTERS
Heaven On Earth's body butters are handcrafted in small batches to ensure quality buttercream batches are made perfect! They are slowly hand mixed with special butters, essential oils, & yummy scents to create the ultimate experience you NEVER had with a body butter! Our body butters are heaven scent! They will give you a immediate relaxed feeling! We Promise! :)
THE BODYCRACK BOX
Subscribe to our #bodycrackkbox! Every quarter we will have different items in the box that ONLY YOU GET! Please subscribe to our email to get all the details for the quarterly drops! We will also feature other businesses in our boxes as well! We want to keep it fun & intriguing! 

I was a devoted Buff City Soap customer. When they stopped shipping, a friend of mine gave me some shower oil from Heaven on Earth Organics. I am extremely picky but I was so impressed with the quality and scent profile. I actually like it much better than Buff City Soap. Their customer service is outstanding as well. Super helpful!!! Once you try her products you will be hooked

Janet Hamady
By far my FAVORITE body products. Keishas scrubs and butters always leave me smelling like a SNACK, and my skin feeling so replenished and hydrated. I've never used anything that made my skin feel the way her products do. I ditched bath and body works and strictly only use her products. Try them out, Heaven on Earth Organics will definitely become a staple in your skin care routine. Bought a scrub and butter for a coworker at work too, spread the word & support your local business, she has truly created HEAVEN ON EARTH. ✨♥️

Alexis
I have been using her products for awhile now. Body scrubs, body oil, body butters, and just recently a bath bomb. I absolutely cannot find another product to compare with the type of moisture that I receive from her products. I have very dry skin (kids also) so her products work great for me. Just recently my 10 year old has started using the body oil and she loves it. She suffers with eczema, and she loves how the oil softened her skin. I have made several orders with her (online and local pick up) and she has given me nothing less than great service. I look forward to continue using these products and trying out new scents. Did I forget to mention how lovely her products smell. Whewww it will leave you smelling yourself for hours 😍

Keiandra